Project Gallery
Powdercoated Parts
At Great Dane Powder Coating, we believe that the reward for "Work Well Done" is the opportunity to do more.
Call us at 724-537-9709.
We look forward to building a reliable partnership with your company through the delivery of high-quality results, on-time, on-budget, and at an affordable price.
Our Service Area
Great Dane Powder Coating provides high-quality metal painting services to customers throughout the Pittsburgh region, Western Pennsylvania, Eastern Ohio, West Virginia, Maryland, and New York.
Our service area includes: PA: Pittsburgh, Latrobe, Johnstown, Greensburg, Indiana, Cranberry, Erie, and Washington; OH: Youngstown and Cleveland; WV: Morgantown and surrounding locations; Maryland, and New York.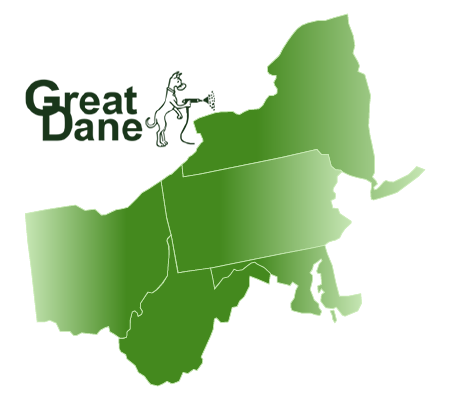 Interested?
Call us today at 724-537-9709 or click a button below.